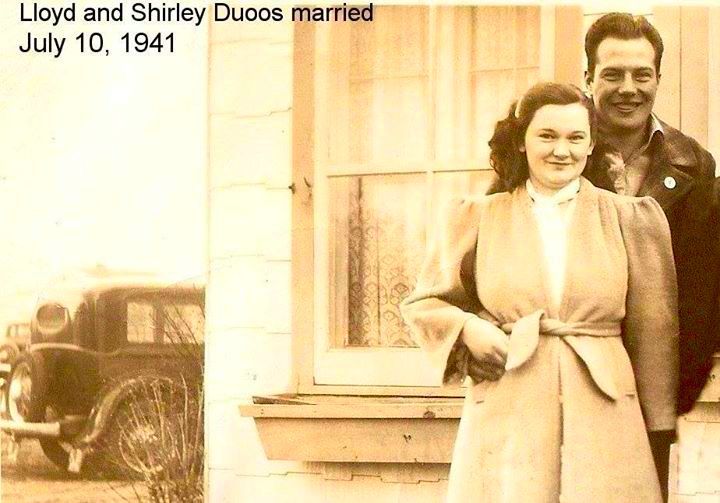 Rick's (Shirley's son) Eulogy:
So, I was standing in a group of people, listening to instructions for our upcoming high school graduation. A girl behind me tapped me on the shoulder. "Are you going to wear those pants on graduation day?" she asked.
I made a face. "What? Why do you ask?"
She answered; "Because you wore that same pair of pants every day this year!"
I had no idea.
I would just crawl out of bed in the morning, open the second drawer, take out a pair of pants and put them on. They had been washed, dried, folded and ironed. I had no idea that there were three other pairs of pants in that drawer that I had never worn.
Mom was Donna Reed. If she wasn't cleaning, she was cooking. She made sure we ate our meals together, as a family, after Dad said grace. When she tucked me in at night, she would read a couple pages from a story book and then say prayers with me. I think I was 14 before I could make her stop.
She encouraged me to get a paper route and helped me do my books. She sent me to Scouts. She sent me to Confirmation Class. When I was going to move away with a girl friend
at 18 years old, Mom took her aside and told her she should leave me at home so I could grow up some more. I was so embarrassed! But it's too bad I didn't take her advice. I never did grow up.
Mom and Dad were married July 10, 1941. On the day that Dad passed away, they had been married 57 years and 57 days. As Dad lay in his casket, I saw Mom squeeze his hand, kiss his forehead and say; "I will always love you, my darling." How I wish I could have married someone like Mom!

Three years ago, when Jon and I went to visit Mom at Pierz Villa, is the memory that I will keep until I see her again in heaven. She did not recognize us nor did she have any concept of motherhood. But she was so happy and kind and polite and talkative. She was humming the hymn, "Just a Closer Walk With Thee". I found the lyrics on my laptop computer and Jon and I sang it with her. She knew the words to every verse. So I kept finding hymns to sing and she
sang at least five songs with us until she gently said; "That's enough for now." The cafeteria applauded.
Out of the blue, Jon asked her; "How old are you?" Mom smiled and answered exuberantly; " I'm 17!" Today it's true. Mom is 17 years old and with Jesus in heaven.
God bless you, Mom. I will see you again.