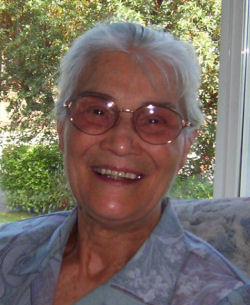 Gladys Joan Priest was born Gladys Joan Cline on January 3, 1925 in Zelma, Saskatchewan to Richard and Caroline Cline.
Due to poor recording quality, the singing from Gladys' funeral has been cut from the online audio here. However, the words of the hymns are included in the order of service below.
You can listen to Gladys' funeral by clicking here

. By right clicking on that link (and selecting the correct option) you can save the recording to your computer for listening off-line.